This DVD & Blu-Ray set presents the First Live-Action Movie about the Anime-Adaption of the Chihayafuru Manga.
Special Collectors Release
In addition to the regular DVD and Blu-Ray release, has been a special Chihayafuru Movie Collectors Edition released with the following content:
Special Information and Trailer
Scene Commentary "Mizusawa High School Competition"
Competitive Karuta guide
Making off
Casting & Stage greetings
Interview collection
Roundtable discussion
Unpublished Scenes
TV Spot collection
Booklet: Chihayafuru Diary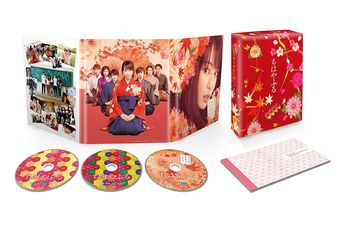 Ad blocker interference detected!
Wikia is a free-to-use site that makes money from advertising. We have a modified experience for viewers using ad blockers

Wikia is not accessible if you've made further modifications. Remove the custom ad blocker rule(s) and the page will load as expected.